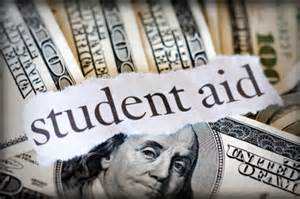 Whether you're beginning your education in marriage and family counseling or pursuing an advanced degree to better your standing in the field, you can take advantage of several different financial aid options to help you pay for your degree. Counseling students can apply for student loans, grants, scholarships, assistantships, fellowships and other programs that will help them pay for schooling as they prepare for a promising career.
FAFSA
One of your first steps in finding funding for your education should be to complete the Free Application for Federal Student Aid. Federal student aid provides loans, grants and work-study monies to thousands of students every year. Additionally, FASFA forms are often used by states and schools to evaluate a student's eligibility for other types of financial aid. Choosing not to fill out your FASFA could mean losing out on a number of different financial assistance programs for which you could qualify. Remember, just because you didn't qualify in a previous year or don't qualify for one specific program doesn't mean that you can't qualify this year for a number of different aid programs.
Scholarships
Unlike federal loans and grants, scholarships are given to students based on merit rather than financial status. Scholarship money also does not have to be paid back later, and these funds can come from your college or university, corporate or private donors, and a variety of other places. Your school's financial assistance office will have information about many different scholarships, and you can find more of them by doing online searches based on your personal skills, grade point average, demographics and so on.
Fellowships and Assistantships
Many graduate degree programs have a limited number of fellowships and assistantships available to well-qualified student applicants. Fellowships are a way for graduate students to get paid for going to school. This frees students to focus on their studies rather than having to work a paying job while completing coursework. Assistantships are aid programs that employ students in the department where they are earning their degrees. These programs provide relevant work experience as well as a way to pay for a degree program. Student assistants who receive this type of aid help professors by teaching undergraduate classes, grading exams, managing labs and other such work.
Other Types of Aid
Many other types of aid are also available to counseling students. If you are maintaining a full-time job while completing a degree program, your employer might provide tuition reimbursement. Some schools offer deferred payment plans so you can pay your tuition throughout the semester, and often these programs can be combined with employer reimbursement programs to keep upfront costs affordable. Additionally, a variety of grants are available from corporations, private donors and special-interest groups, and you can learn about them by searching online or speaking to a financial assistance counselor at your school. When you're ready to earn your degree in marriage and family counseling, don't let finances get in the way. Fill out your FAFSA papers and do a little research to learn what financial aid you can receive.